San Antonio Home Health & Hospice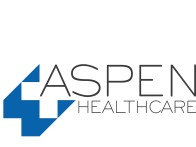 85 NE Loop 410 Suite 607
San Antonio
TX
78216
At Aspen Healthcare™, our care is defined by our clinical expertise and the compassion we deliver every day – one patient at a time. The Aspen Healthcare™ family of companies has been bringing great healthcare home for over two decades. Our nurses, therapists and other healthcare professionals are dedicated to educating and empowering patients to take charge of their own care, so they can achieve the highest possible level of health and independence. We are committed to clinical excellence and determined to continually raise the bar in home healthcare by setting new industry standards for quality care and personalized service. By enhancing our services, increasing our staff's expertise and expanding our coverage area, Aspen Healthcare™ continues to grow and lead the way for the home healthcare industry.
Service Categories
Home Health Care Medical
Hospice & Palliative Care
---
This page has been formatted by Senior Living Choices for easy printing so you can take this with you.
This information has been secured from sources we believe to be reliable, but we make no representations or warranties, expressed or implied, as to the accuracy of the information. You must verify the information and bear all risk for inaccuracies.